One of our customers bought 2,000 pcs of bracelet at a price of $1.6. But the supplier offered the bracelet without any packaging. He searched for a printing factory to print packaging for the bracelet and got three solutions for this problem:
PVC jewelry bag with own Logo at the rate of $0.09 each for MOQ 3,000 pcs.
Paper card with own design at the rate of $0.065 each for MOQ 2,000 pcs.
Velvet pouch with own logo at the rate of $0.15 each for MOQ 2,000 pcs.
The customer finally chose velvet pouch with own logo for packaging the bracelet. Because he can sell $1 higher price than bracelet without any packing.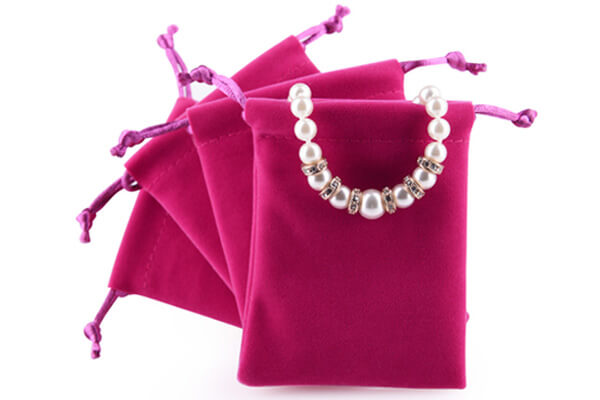 If you also want to improve extra value for your products by adding a custom package, feel free to hit me up, I could be reached 24/7.
* Email: [email protected] (Sales Manager)
* Tel: +86-25-5878-2681