Are you looking for an outstanding opportunity to make more money in 2019?
Google Trends has just revealed a gold mine – the best way to do this is to sell reusable produce bags!
We want to recommend you with our top-rated reusable produce bags product, and you can be sure that this will help you make more money in 2019.

1. What are reusable produce bags?
The reusable produce bag is made from a variety of materials, mostly 100% pure cotton mesh, organic cotton mesh, polyester mesh, and they are washable and extremely durable.
Global Organic Textile Standard (GOTS) Certification and 100% cotton test report could be provided on request.
There is a huge demand for these bags because they allow people to ditch the plastic and get a reliable bag that can be reused plenty of times.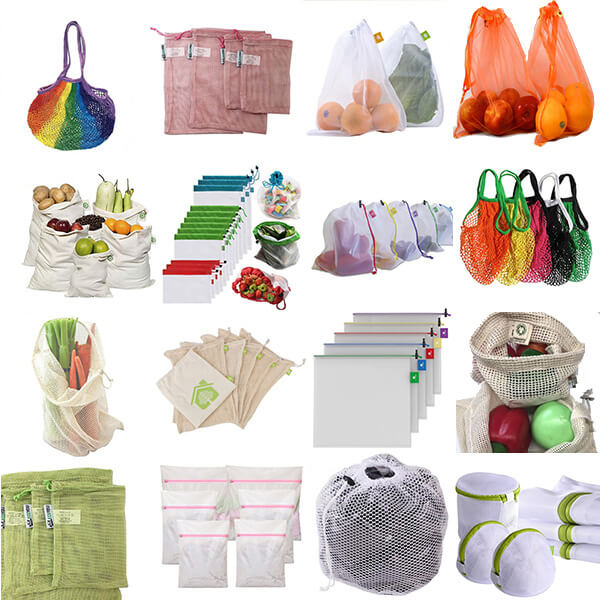 2. How is it that reusable produce bags can make you more money in 2019?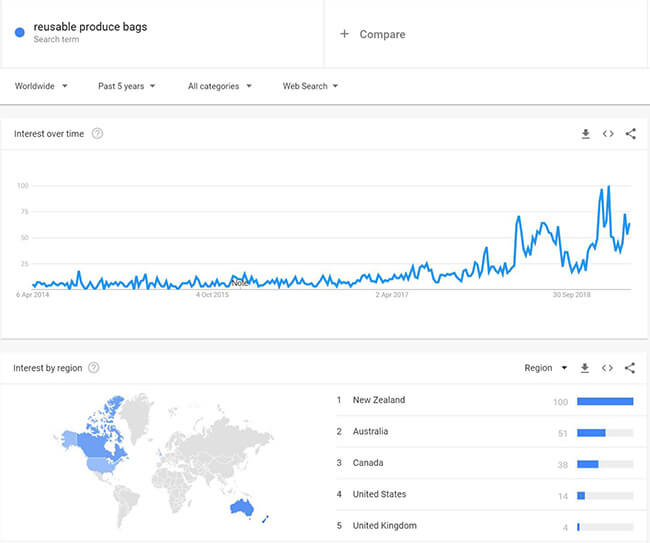 When we enter the search keyword "reusable produce bags" in the Google Trends Website, we can see that from 2018, the search volume of the word of reusable produce bags has risen significantly. This means there is a dramatic and continuous increase demand for reusable produce bags on market since 2018.
Also, as seen on the diagram, these searches mainly come from the following five countries: United States, United Kingdom, Canada, Australia, New Zealand. All of them being highly converting countries.
Therefore, we strongly recommend you to import custom reusable produce bags with your LOGO right now.
3. Why are these reusable produce bags growing in popularity in the current market?
The European Parliament voted on October 25, 2018, banned the use of Single-Use Plastics products from 2021 to curb the pollution of marine and ecological environment caused by increasingly serious plastic waste. The disposable plastic products contain the thin plastic bags we often use in supermarkets. Therefore, using our Reusable produce bags replace plastic produce bags at the store or market meet global environmentally friendly trend.
(You can check the news from The New York Times: https://www.nytimes.com/2018/10/25/world/europe/european-parliament-plastic-ban.html)
4. What are the advantages of our reusable produce bags?
They are washable, reusable and environment-friendly
You can see what is inside reusable produce bags
Air permeability keep vegetables and fruits fresh
They are lightweight so you do not pay extra at the checkout
5. Which raw materials do we use to make reusable produce bags?
Click here to see Cotton Mesh Produce Bags
100% pure cotton or organic cotton fabric for cotton mesh shopping bag
100% pure cotton or organic cotton fabric, you may choose big square, circular or small square for cotton mesh drawstring bags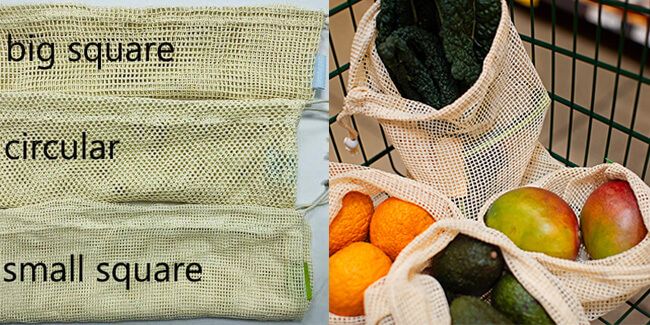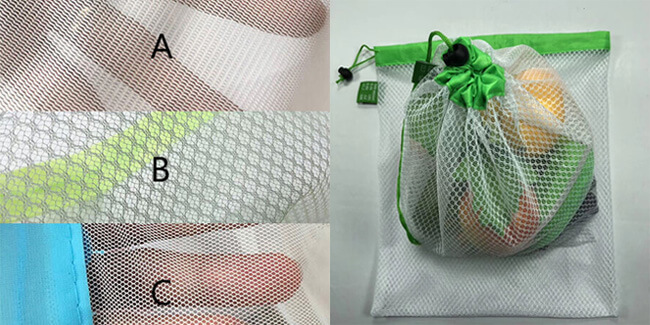 6. Where to print your company logo in the reusable produce bags?
In front of the bag
On Label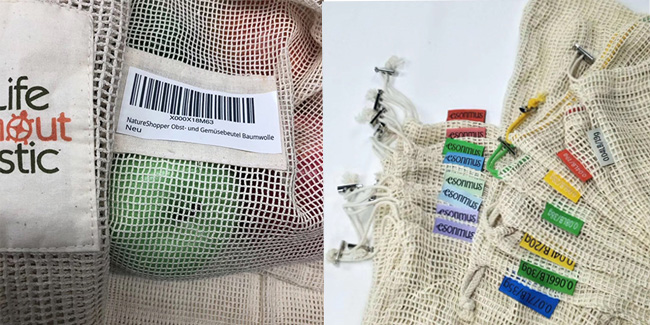 7. How is the production workshop of our professional reusable produce bags manufacturers?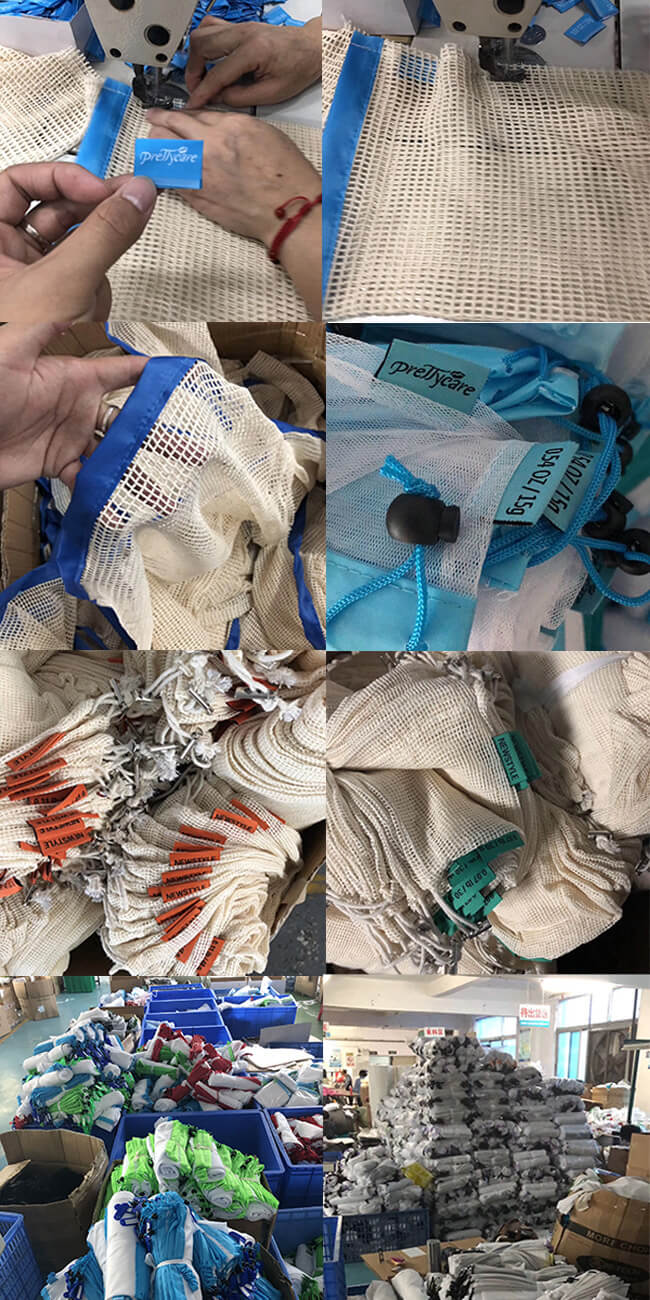 8. What are the packaging methods for the reusable produce bags?
Box packing, OPP packing, Kraft sleeve card packing, or custom as per client requirement.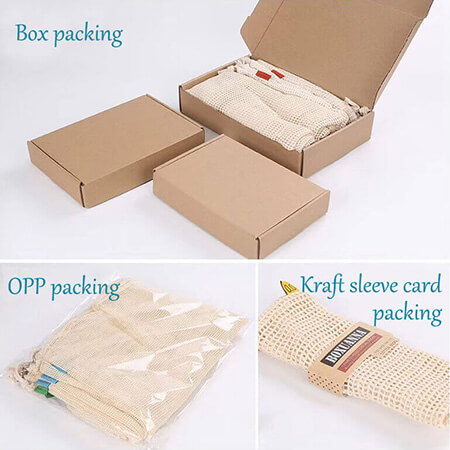 9. How to choose the color, style and size of the product?
 We usually custom color, style and size of reusable produce bags as per client requirement.
Visit this link to see Reusable Produce Bags style available!

10. How to get samples?
A sample without logo is FREE of charge.
A sample with customized logo is $30, and it will be refunded when the order is confirmed.
11. What are the recent promotions?
Buy $2 coupon via Western Union today, and get $200 off for your order over $5000 from March 28 to May 28, 2019.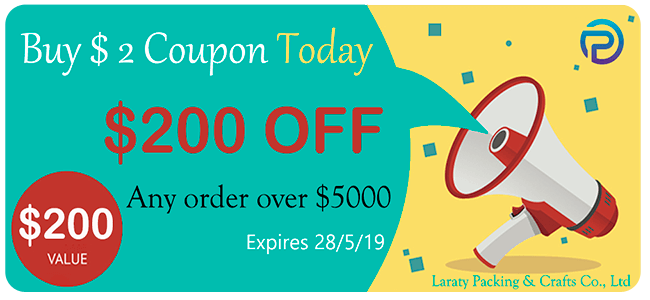 These reusable produce bags are very popular in the US market. One of my clients sold 300,000pcs organic cotton mesh bags in the recent 6 weeks in the New Jersey area and expanded their business by 20% with our support. (He told me that their city ban on single-use plastic bags begins on January 22, 2019, you may check it from their government website: www.hobokennj.gov/news/plastic-bag-ban-to-begin-january-22-2019 )
Contact us now for more details to make 2019 a profitable and successful year!